Posts tagged "scott korb"
Don't miss
in media res
' fantastic series of events, "Religious Representations on Television," from today through Friday.  
See here for details.
Kathryn Joyce,
The Revealer
's first managing editor,
interviews David Clohessy
, national director of Survivors Network of those Abused by Priests (SNAP) on the Catholic Church's new tactic for silencing the group in court.
Catch
The Revealer
books editor
Scott Korb
moderating an event tomorrow night at Gallatin (Jerry H. Labowitz Theater for the Performing Arts, 1 Washington Place) at 7 pm. The panel will include 
Alia Malek
, editor of
Patriot Acts
, 
Adama Bah
, Noor Elashi (daughter of 
Ghassan Elashi
, who's been placed in a "Communications...
A Q&A with biographer Deborah Baker, author of
The Convert: A Tale of Exile and Extremism
, released last month by Greywolf Press.
by Ashley Baxstrom
When biographer Deborah Baker came across a
collection of letters
at the New York Public Library, she opened a window into a particularly complex life. The letters told the...
It's been a great week for readers, thanks to a suite of articles by members of The Revealer's family of writers.  Covering issues from reality-based food to women's travel, from the health care crisis to Zionist activism to religious compounds in Missouri, we're proud to have such talented and diverse writers' names to drop! Former Revealer...
Part of The Revealer's series on the John Jay report,
The Causes and Context of Sexual Abuse of Minors by Catholic Priests in the United States, 1950-2010
.
by Scott Korb
For a good part of the past four years, I met every other week with a former Ursuline nun – let's call her "Josefa" – to talk...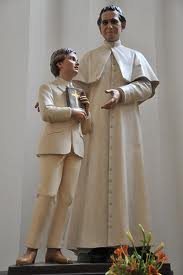 With commentary from FRANCES KISSLING, AMANDA MARCOTTE, ELIZABETH CASTELLI, SCOTT KORB, MARY VALLE, PETER BEBERGAL, JACK DOWNEY