Posts tagged "reality tv"
A round-up of recent religion and media stories in the news.
Eden Consenstein uncovers the radical normalcy of TLC's reality show "Sister Wives."
Ashley Baxstrom:
Step aside,
Kardashian family
. "
Jersey Shore
"? So last season. If you totally want to be on the cutting-edge of today's reality tv-world, you need to really venture into the fascinating unknown. Pageant moms for the under-age?
Been there
. Swamp people?
Done that
. So what's the most out-there, the scariest,...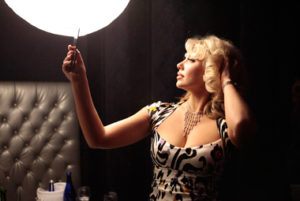 From "
Mother Russia
," at 
Tablet
today, on the latest reality show to hit Brighton Beach:
The astute viewer will notice that, in both of these interludes, Kosov is wearing a large Star of David pendant that dangles above her dramatically pushed-up cleavage. In a...