Posts tagged "elizabeth castelli"
Patrick Blanchfield tracks the long-standing entanglement of guns and religion in the United States. Part 1 of 2.
A round-up of the week's religion news.
A round-up of recent religion and media stories in the news.
By Elizabeth A. Castelli Reading Lucy Corin's One Hundred Apocalypses and Other Apocalypses
Books and more books! Join us this fall for three reading events that will feature some of our very favorite religion writers.
Part of The Revealer's series on the John Jay report,
The Causes and Context of Sexual Abuse of Minors by Catholic Priests in the United States, 1950-2010
.
by Elizabeth Castelli
Last week, two things did not happen.  The Rapture did not take place on May 21, 2011, despite the fervent prognostications of a retired engineer-turned-Christian broadcaster...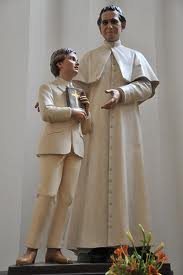 With commentary from FRANCES KISSLING, AMANDA MARCOTTE, ELIZABETH CASTELLI, SCOTT KORB, MARY VALLE, PETER BEBERGAL, JACK DOWNEY
A historian of Christian martyrdom attends a Christian Right strategy session in the "War on Christians.
By Elizabeth A. Castelli
A ballroom at the Omni Shoreham Hotel in Washington, D.C., was the setting last week for a conference called "The War on Christians and the Values Voter in 2006," sponsored by 
Vision America
, an organization committed to...