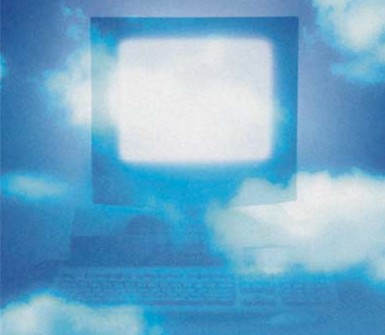 The Center for Religion and Media at NYU has received a two-year grant from the Henry Luce Foundation for an initiative on Digital Religion: Knowledge, Politics and Practice.  The project studies how religion intertwines with the update of digital/social media in recent unprecedented social and political transformations–in particular but not exclusively in the Middle East, North Africa, and Central and Southeast Asia–along with the implications of these developments for international relations.  The grant was recommended and approved under the Foundation's Henry R. Luce initiative on Religion and International Affairs for September 2011–August 2013.
"In the World," a special channel at The Revealer, is dedicated to religion and media issues outside (but not out of reach of) the U.S.  The channel is edited by 2012-2013 Luce Research Fellow Natasja Sheriff.  The 2011-2012 Luce research fellow was Nora Connor (read more about Nora here).  Through feature essays, investigative articles, book and media reviews, serial blog posts, and photo series, "In the World" applies The Revealer's established critical eye and analysis to international issues.  Read "In the World" features here and "World Daily" blog posts here.
As well, the grant has allowed The Center to plan events that bring together scholars, journalists, policymakers, activists and practitioners through ongoing programming and at two international conferences.  (More information about the 2012 conference can be found here and the 2013 conference here.)
Spring 2013 Events
February 14, 2013
Digital Dharma (52 min., 2012, Directed by Dafna Yachin)
When ancient writings of Sanskrit and Tibetan texts vanish during the political turmoil of the 1950s and 1960s, the history of a whole society is in danger of disappearing. Scholar E. Gene Smith devotes the remainder of his life working with Tibetan Lamas and others in rescuing these texts, culminating in a digital archive. Discussion follows screening with Executive Producer Bill Harris; Laura Harrington (Religion Department, Boston University); and Robbie Barnett (Modern Tibet Studies Program, Columbia University).
Co-sponsors: NYU Abu Dhabi, the Hagop Kevorkian Center for Near Eastern Studies and the Asian/Pacific/American Institute. 
Digital Judaism: Tablet to Tablet
DIGITAL JUDAISM: Tablet To Tablet
April 25, 2013, 5-7 pm
With Ayala Fader (Anthropology, Fordham); Owen Gottlieb (Steinhardt, NYU); Rachel Wagner (Religion, Ithaca College); and Jeffrey Shandler (Jewish Studies, Rutgers).
How have digital technologies entered Jewish life, changing ideas of moral authority, community, gender, education and more? This panel discusses how social media  — Jewish gaming, Hasidic blogging,  orthodox Facebook sites are changing ideas of moral authority, community, gendered subjectivity and more, while transforming possibilities for Jewish communities  in the worlds around them.
Co-sponsors : NYU Abu Dhabi. With generous support from the Henry R. Luce initiative on Religion & International Affairs.
Fall 2012 Events
Back Stories/Front Pages: Palestinian Politics and American News
October 11, 2012 | 5:00-7:00 PM
Amahl Bishara Anthropology, Tufts University
Helga Tawil-Souri Media, Culture and Communication, NYU
Bishara talks about her new book on Palestinian journalists who contribute to U.S. news behind the scenes.
Co-sponsored by NYU Abu Dhabi, The Hagop Kevorkian Center for Near Eastern Studies; Media Culture and Communication
October 18, 2012 | 5:00-7:00 PM
Julia Meltzer and Laura Nix, filmmakers

A documentary on Houda al-Habash, founder of a Syrian Qur'an girls' school that challenges students to live Islamic lives without giving up their dreams.
Co-sponsored by The Hagop Kevorkian Center for Near East Studies and NYU Abu Dhabi
Spring 2012 Events
Blogistan and Beyond: Religion, the Internet, and Politics in Iran
February 17, 2012 | 6:00-7:30 PM
Annabelle Sreberny Professor of Global Media and Communications, The School of Oriental and African Studies, University of London
Hamid Dabashi Hagop Kevorkian Professor of Iranian Studies and Comparative Literature, Columbia University
Narges Bajoghli Department of Anthropology, NYUNY
Arang Keshavarzian Associate Professor of Middle Eastern and Islamic Studies, NYUNY
What role have social media and the internet played in the ongoing political negotiations among conservative Muslims, moderates, and secularists in contemporary Iran? How have these new digital initiatives launched an awareness of cultural activists on the world stage? Simultaneously, such visibility also has put people's lives in danger, especially in the wake of the 2009 elections. How have these developments led to new forms of digital creativity?
Co-sponsored by The Hagop Kevorkian Center for Near East Studies and NYU Abu Dhabi
Tahrir Square, 2012: The Voices of Women and Religious Minorities
March 1, 2012 | 6:30-8:00 PM
Viola Shafik Freelance Lecturer and Filmmaker
Yasmin Moll Department of Anthropology, NYUNY
Mona Eltahawy Awarding-Winning Journalist
Dina Ramadan Assistant Professor of Arabic, Bard College
In the year following Egyptian revolution, peaceful demonstrations have given way to increasingly violent and sectarian strife. Digital films and social media have documented and brought to the wider public's attention the experiences of women and minority populations in Egypt's ever-changing social and political climate. This panel brings together filmmakers, journalists, and analysts to discuss the recent past and potential future of the country and how social and digital media continues to impact and frame the course of events.
Co-sponsored by The Hagop Kevorkian Center for Near East Studies and NYU Abu Dhabi
Fall 2011 Events
Media, Islam and the New Arab Journalist
October 5, 2011 | 6:30-8:00 PM
Lawrence Pintak Dean, Edward R. Murrow College of Communications, Washington State University
Mohammed El-Nawawy Department of Communications, Queens University of Charlotte
Mohamad Bazzi Assistant Professor of Journalism, NYU; Adjunct Senior Fellow, Council on Foreign Relations
The Arab media representing much of the Muslim world are in the midst of a revolution that will inform questions of the transforming role of religion, war and peace, political and societal reform, and relations between the West and the Arab World. How do Arab journalists see themselves and their mission in this critical time in the evolution of a diverse Arab media landscape? What role does the Arab media play — particularly in a seemingly borderless digital age — in representing a Muslim world regarded with suspicion by the West to that part of the world, and in representing the complex and competing understanding of Islam in Muslim nations.
Co-sponsored by The Hagop Kevorkian Center for Near East Studies and NYU Abu Dhabi
Silencing the Song: An Afghan Fallen Star
November 4, 2011 | 6:30-8:00 PM
Havana Marking Director of Afghan Star (2009), Silencing the Song (2010)
David B. Edwards W. Van Alan Clark '41 Third Century Professor in the Social Sciences, Williams College
Wazhmah Osman Social Science Research Council, NYUNY
The documentary Silencing the Song: An Afghan Fallen Star (Havana Marking, 2010) follows Setara Hussainzada after her ill-fated appearance on the popular Tolo TV show Afghan Star, when she scandalized the country by dancing — modestly — and allowing her scarf to drop to her neck, leading to death threats from conservative Muslims. Even in the urban capital of Kabul there is constant harassment, including by the local authorities fully backed by the USA as a counterweight to the misogynist Taliban. Her story, carefully explored in this acclaimed film, embodies longstanding tensions regarding the place of Islam and the presence of women in Afghanistan's emerging and rapidly expanding public sphere, from television to digital media. This program will screen the film, followed by a panel discussion.
Co-sponsored by The Hagop Kevorkian Center for Near East Studies and NYU Abu Dhabi
2010 Events