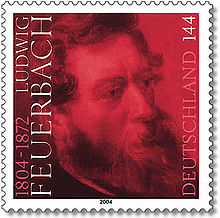 Photographer Joe Johnson takes an inside look at megachurches in this photo essay for Wired Magazine.
"For millions of readers around the world, a wildly successful free Bible app, YouVersion, is changing how, where and when they read the Bible." Amy O'Leary on "digital missions" in the App store, for The New York Times.
Michael Arditti, in The Guardian Books section, on why novels are a uniquely important way of exploring the role of religion in people's every day lives.
Jon Weiner at The Nation interviews Reza Aslan about his new book, Zealot: The Life and Times of Jesus of Nazareth.
"The Haghia Sophia in Trabzon has become a symbol in the battle between secularists and Islamists," writes The Economist in a piece about this beautiful Byzantine building that has served as a church and a mosque since its construction in the 13th century.
And the Guardian posts the latest video in its 'Radical Thinkers' series; this one features the mid-19th century philosopher Ludwig Feuerbach, influential critic of Christianity.